Muses
Muses
MEDINA IS HONOURED TO OPEN OUR MUSES PAGE WITH CALISTA CHOLEY
She has blessed everyone working with her, bringing light and positivity to the set. Her professionalism, proactive spirit and beautiful energy supported us in our adventure in the beautiful archipelago of The AZORES, where we hiked for two days to find the most secluded corners of Sao Miguel in search of the stunning images we got for our Azores Campaign and contributing to our mission of ocean preservation.
Since then, Calista has shared the values and ethics of our brand.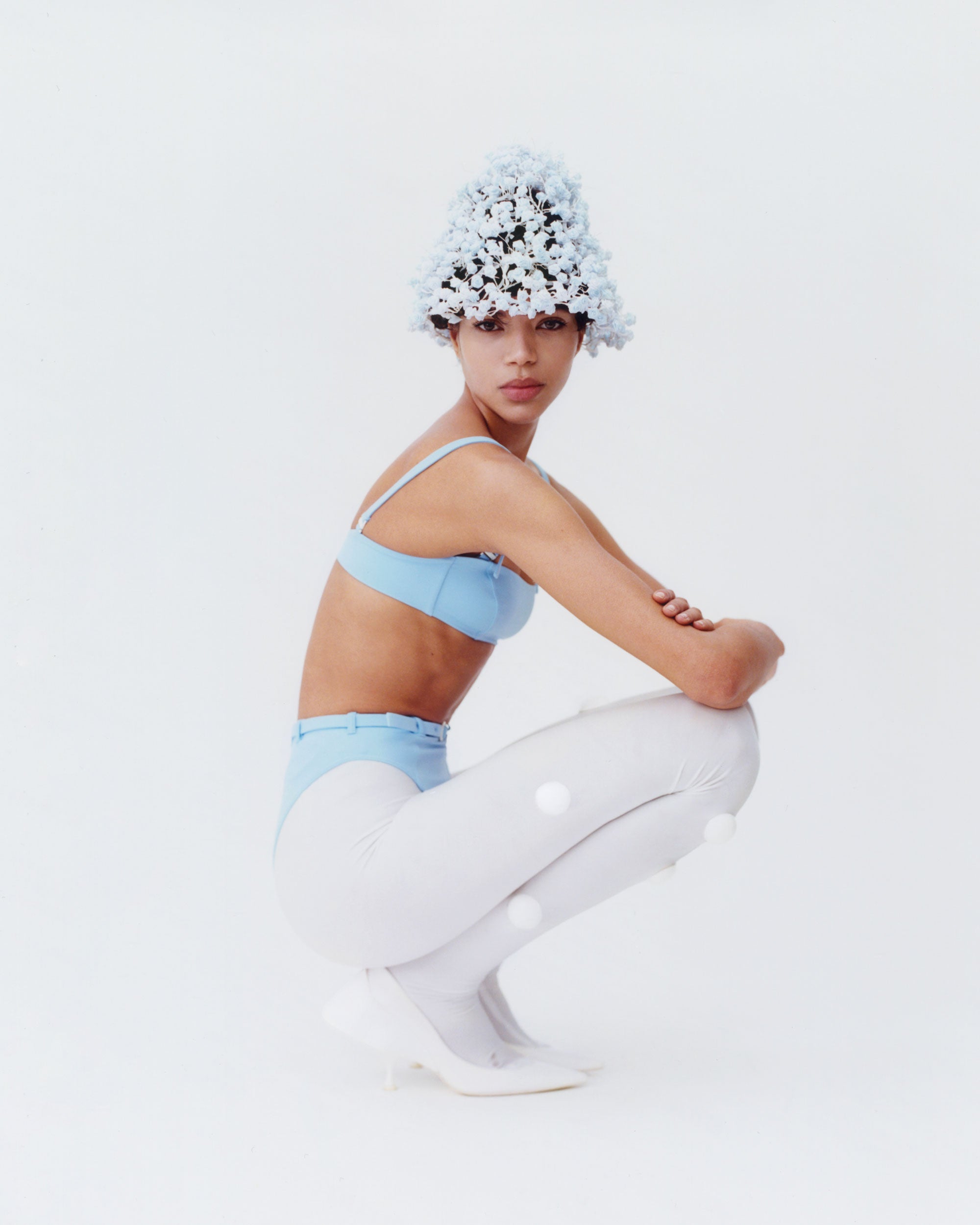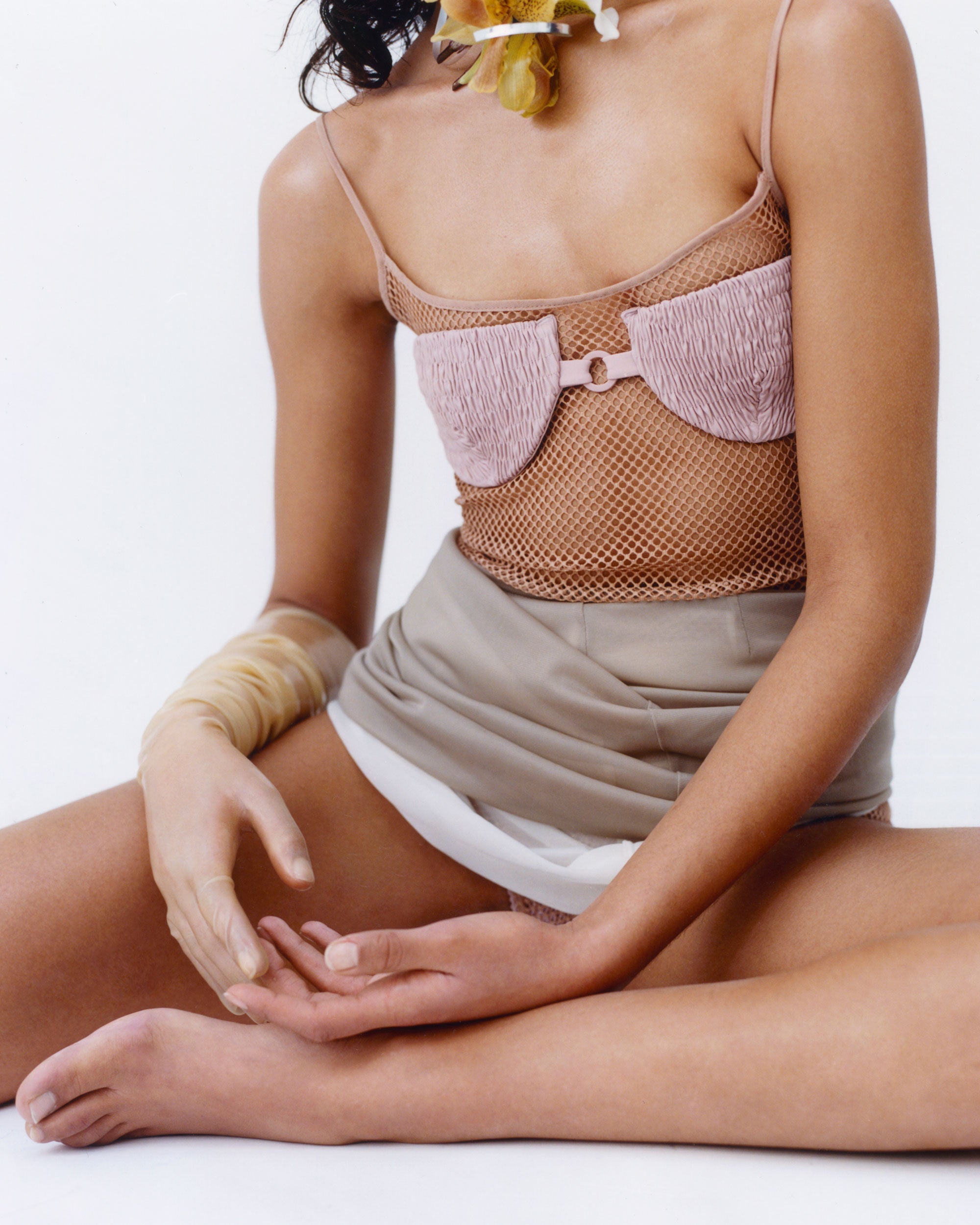 CALISTA SITS DOWN AND CHATS WITH MEDINA´S FOUNDER, LOU MEDINA
"The Azores Campaign was my first swimwear campaign. I am moved by the project, its pictures, and the ethics behind the shooting. And now, I'm proud to be part of MEDINA MUSES"
Calista was shot by Jaime Cabrera with his analog camera.
"His artistic direction created a beautiful symbiosis between us that made me feel comfortable in my body and empowered. I never imagined that swimwear could be styled like the brilliant Alex did. Too good, too hard to choose one, but my special one was the total black look, MEDINA Marine Hunter Top styled with Jean-Paul Gaultier shoes and the black flower hat. I'm a flower girl. I was very impressed with the work done on set by flower artist Dani del Valle. I found his way of working to be very intuitive and fascinating. His headpieces brought magic and fresh air. If you would ask me to choose a flower, it would be Celosia Cristata."
How would you describe your connection and participation in creating the gorgeous and modern images we took together?
"I felt immense happiness and pride as a woman. Powerful somehow"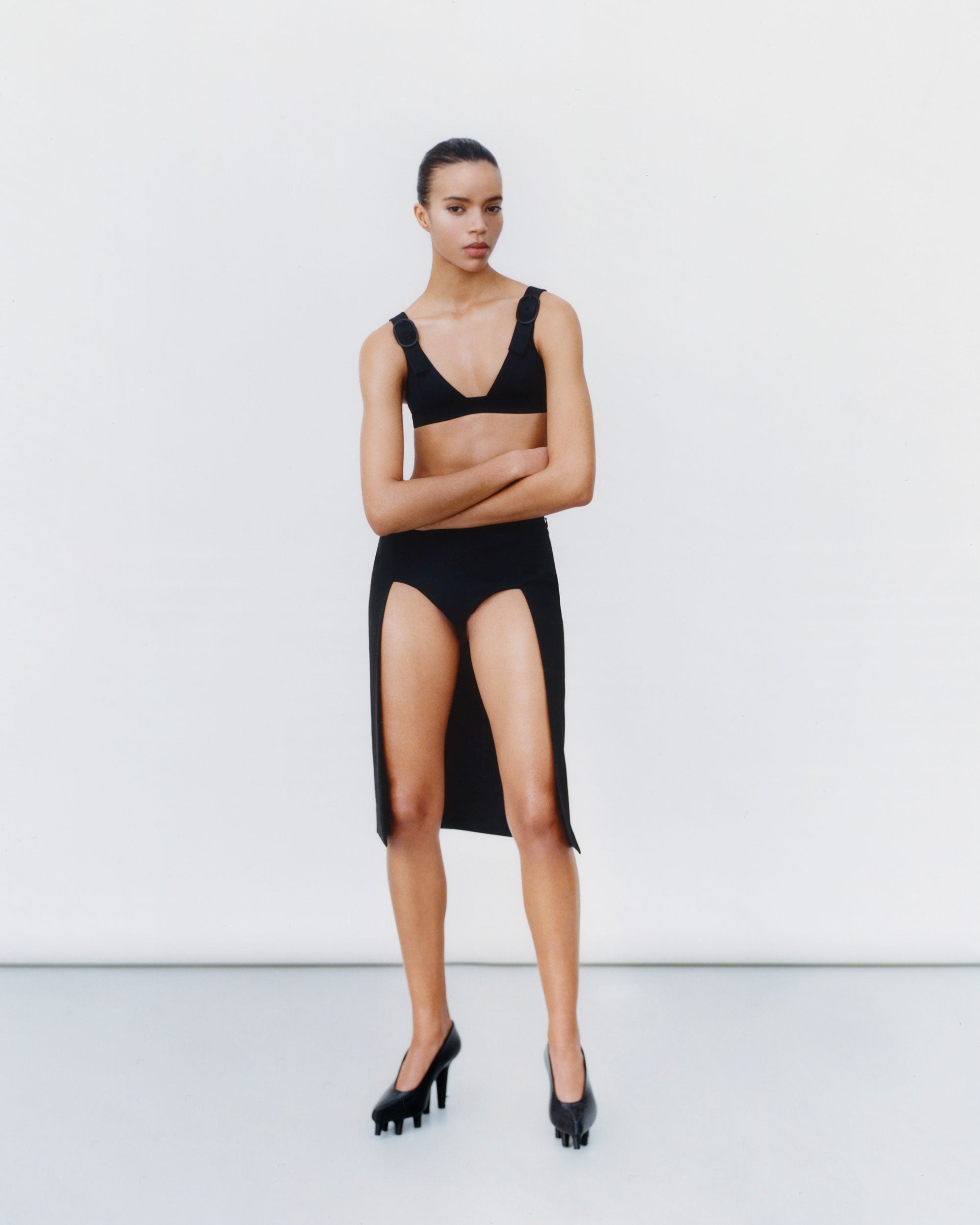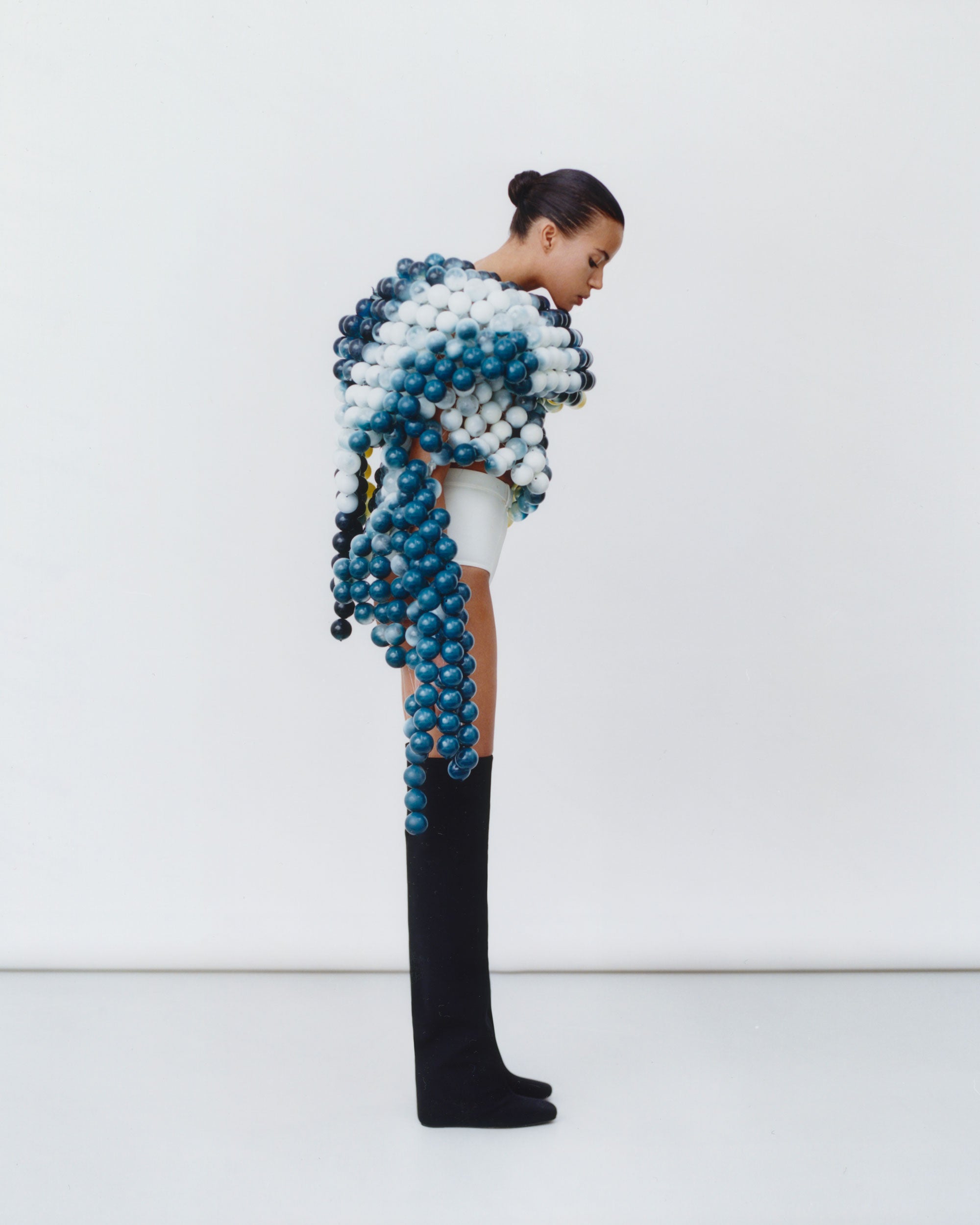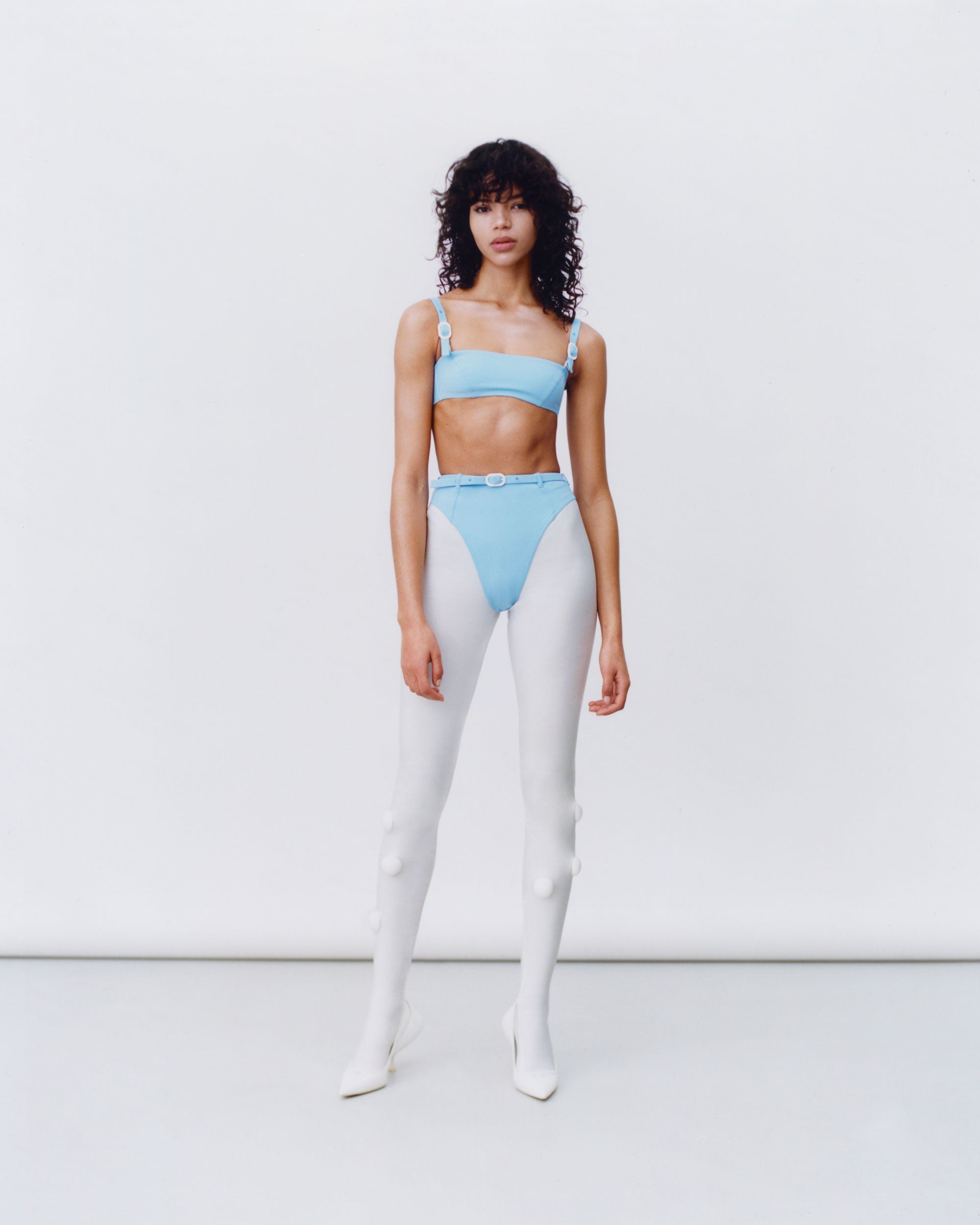 Please tell us a little bit about your modelling background and experience.
"My modelling journey started when I was 18. Working as a model let me build independence and balance in my life. I enjoy that my work allows me to express different aspects of myself and get involved in many inspiring projects and teams, like MEDINA."
What inspires you?
"Family and roots are the most important things to me when it comes to staying grounded. Also, my approach to art inspires my own freedom."
Can you tell us about a particularly memorable experience you've had working with us?
"It actually was one of the best experiences I've ever had in my entire life. I had to walk in the cold river to sit on a rock down a gigantic waterfall in the middle of the jungle. The energy emerging from it was so strong that it felt so powerful that I thought that it was impossible to just sit on this rock. I did it. With my eyes closed, I looked up and saw all the water coming down. I had tears of joy. I felt such harmony and gratitude. Speechless."
To you, MEDINA is…?
"Ethical, bold, subtle and timeless"
How would you describe your style?
"Spontaneous. Always trying to stay authentic to myself. Inspired by my grandmother"
What essentials do you take on a trip?
"A book and an Egyptian Magic moisturizer"
Which destination is at the top of your bucket list?
"Somalia. I still haven't had the chance to visit my motherland."
How would you wear MEDINA on a daily basis?
"I wear my MEDINA pieces with everything"
Choose your top MEDINA STYLE.
"Medusa Butter Yellow with matching Jungle Hat"